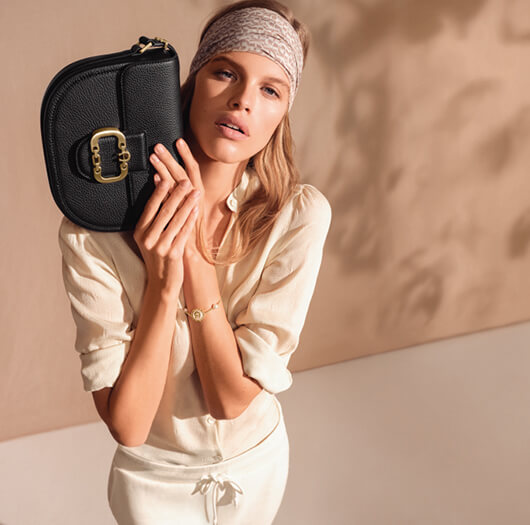 for Spring/Summer 2021 with the Mother Nature Collection coming this February AIGNER CLASSICS
BELTS AND SMALL LEATHER GOODS
Discover the AIGNER Classics: Belts and wallets for women and men that
never go out of style.Enjoy the timeless design of our products in classic
colours and discover the AIGNER belts and wallets for women and men.Find
the right present from the AIGNER Classics now for your loved ones!
Timeless design, warmth and bohemian chic - the Fall/Winter 2020 collection 'Romantic Abundance' symbolises a pletora of ideas and the fusion of contrasts, where the syle of the wild 70s meets the elegance of the 30s. The collection subtly incorporates the reminiscence of former days by bold colours and embraces them by shades of Brown. The colour choice as well as the reinterpretation of models from the AIGNER archive creates a sense of familiarity reminding of the heritage of the brand.